Title:
If I Stay
Author:
Gayle Forman
Published:
2009
Publisher:
Dutton (Penguin)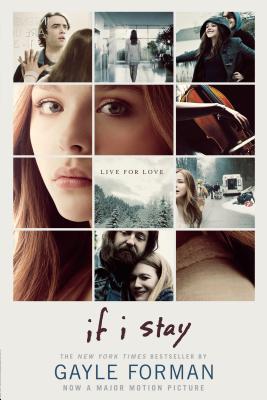 In the blink of an eye everything changes. Seventeen-year-old Mia has no memory of the accident; she can only recall what happened afterwards, watching her own damaged body being taken from the wreck. Little by little she struggles to put together the pieces- to figure out what she has lost, what she has left, and the very difficult choice she must make.
Warning: Do not read this book if you are currently going through a grieving period.
Seriously, don't. I lost count of the amount of times I had to put this book down because of my sobbing. I had managed to go a whole week without shedding a single tear, but I was barely even 30 pages in before it started.
Anyway.
I love books without chapters, and I especially love those with timers instead.
Two Boys Kissing
is my absolute favourite in terms of format. Now,
If I Stay
doesn't have a count down; it has a count-up. Is that what it's called? I doubt it, but instead of chapter titles, it has time progressing.
And I love that, because it so accurately shows how someone's life can drastically change within the space of just a couple hours. Minutes, even. I know mine definitely did.
I'm struggling to find the words for this book. It's moving. It's soul crushing. I don't think I'm going to forget about this for a long while, if ever.
It's so simple! I can't get over the fact that this book is so incredibly simple. So simple, so beautiful. I honestly can't. I can't even think straight at the moment, but I know one thing:
This book has given a new meaning to my life. And for that, I think I'm going to be thanking Gayle for very, very long time.
I can't wait to get my hands on the sequel, and to see how this book is represented in film. (I have my tissues ready, I teared up at the trailer this morning).
My Favourite Quote;
I have a feeling that once you live through something like this, you become a little bit invincible.
(I actually have two for this book)
"It's OK," he tells me. "If you want to go. Everyone wants you to stay. I want you to stay more than I've ever wanted anything in my life." His voice cracks with emotion. He stops, clears his throat, takes a breath, and continues. "But that's what I want and I could see why it might not be what you want. So I just wanted to tell you that I understand if you go. It's OK if you have to leave us. It's okay if you want to stop fighting."
Star Rating:
5/5